< cassette artwork & layout >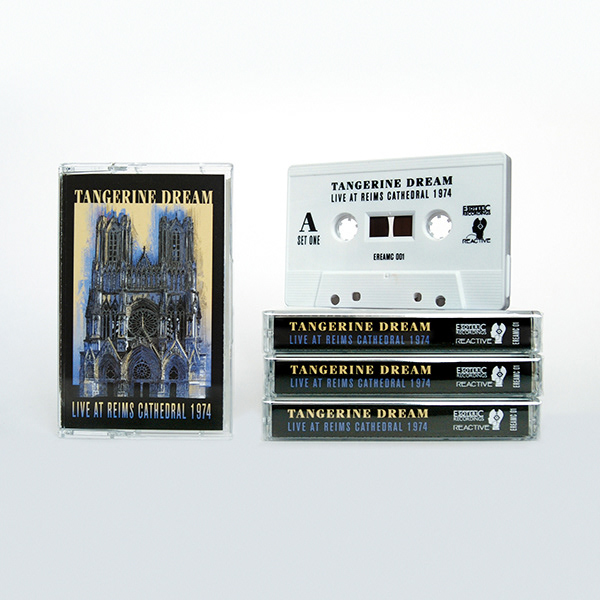 Edgar Froese
, who founded the band in 1967, designed the TD monogram, inspired by the aesthetics of Japanese calligraphy. The classic Tangerine Dream logo was used for the first time to promote their tour in 1986. For the Tyger LP the logo was used as a cover artwork in 1987 and a decade later for the band's own record label TDI - Tangerine Dream International. After Edgar Froese passed away in 2015, the remaining members continued working together. He left a large number of musical sketches, prepared during the initial phase of the band's reformation process in 2014. Theories related to the field of quantum physics had inspired Edgar to attempt a translation of these into music.
Commissioned by Bianca Froese-Acquaye (Eastgate Music & Arts), widow of Edgar Froese, this reworked logo acknowledges Tangerine Dream's
50-year history
and their constantly evolving sound. The TD letters now shine through the space like an expanding energy, representing a new phase of the band: The Quantum Years.